Avenu's founders enjoy a 25-year history of entrepreneurial success. We were instrumental in building a Top 10 national mortgage company, while creating the world's first and largest online mortgage lead exchange. Oh yeah – we also transformed the multi-billion dollar affiliate marketing industry.
Marc Diana
Co-Chairman & CEO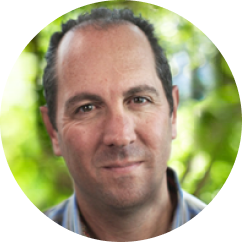 Marc has built disruptive and successful internet and fintech companies for 20 years. He co-founded LowerMyBills.com in 1999, which was sold to Experian in 2006 for $440 million. He also co-founded LeadPoint (the world's first online mortgage lead exchange) in 2004, Savings.com in 2006 (a global community for consumer savings which was sold to Cox Communications for $125M), and Impact (a market-leading digital and affiliate marketing platform) in 2008. He received a B.A. in Business from Villanova University.
Dave Zitting
Co-Chairman & CLO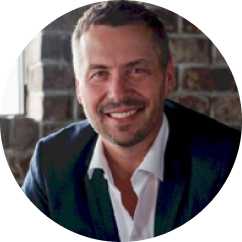 Dave's mortgage industry career launched in 1989 on the operations side, and within ten years he was Co-Founder and CEO of Primary Residential Mortgage, Inc. (PRMI), one of the nation's leading mortgage-banking firms. During Dave's 20 year tenure at PRMI, the company become a top 15 US lender, with $6B in loan volume, 300 offices and over 2,000 employees. After a successful exit from PRMI, Dave became laser-focused on Avenu's work to enhance the real estate sales process through revenues and career opportunities for thousands of professional real estate agents across the nation – teaching and proliferating the Transactional Convergence business methodology. Dave holds his Certified Mortgage Banker MBA designation, and winner of the Burton C. Wood, Housing Legislative Services Award.
Noah Staitman
Chief Operating Officer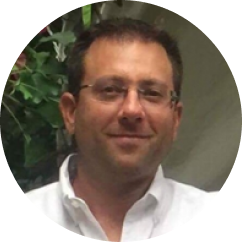 Noah brings both strategic and technical expertise to the revenue domain of Avenu. He is responsible for integrating both IntroLend and HomeKick platform revenues into the broader Avenu model of Transactional Convergence. For the past nine years, Noah has served as Executive Vice President of Sales at LeadPoint, where he also serves as Chief Operating Officer. Previously, Noah was Sales Director at LowerMyBills, an Experian company. In his tenure there, he defined the business model and determined both product and sales strategies for the newly launched LowerMyBills.co.uk platform. Before that he served as the Director of Sales and Marketing at LoanWeb.com where he helped the company grow revenue nearly 900% in less than three years. Noah attended San Francisco State University.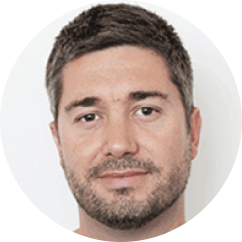 Hough brings broad systems engineering and management experience to his work at Avenu. He will be focusing on successfully integrating the IntroLend and HomeKick platforms into Avenu's distinctive Transactional Convergence/Customer for Life model. Prior to joining LeadPoint, Hough was a Systems Architect at Fundamo, acquired by Visa Inc. in 2011. His time at Fundamo and Visa was focused on designing and developing consumer facing mobile financial services for developing markets. Hough joined Estalea/LeadPoint in 2015 to establish and head up our Cape Town R&D team. Hough studied Information Technology at the Cape University of Technology.
Steve Chapman
Chief Financial Officer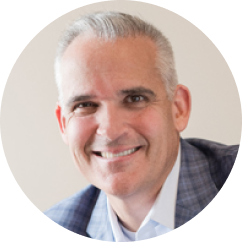 Steve's career as a consumer lending executive spans nearly 30 years, beginning with Bank of America's Credit Card Division, where he served as Operations Manager for four years. He then spent five years as Controller of Heartland Mortgage Services, where he oversaw a 15% reduction in operating costs. Steve then began a 20 year association with Primary Residential Mortgage, Inc. (PRMI), who he served as a Co-Founder and Chief Financial Officer. He helped build the company into a top 15 US lender, with $6B in loan production and over 2,000 employees in 49 states. Steve is now the CFO of Avenu, Inc.
Howard Kaplan
EVP Business Development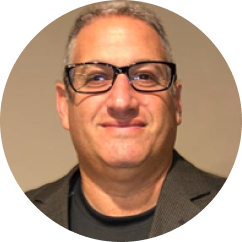 Howard spent 15 years in strategic development and roll out plans for several franchise brands. His core experience has been in the planning, identifying, and opening of new locations as well as driving operational excellence at the single unit level. He has had extensive experience with membership based and recurring customer business models and has a keen focus for driving repeat business and increasing positive customer interactions. In addition to his management career, Howard has been an active real estate broker, developer, and investor with Charlotte Investment Homes focused on residential and commercial real estate property in the Charlotte, NC metro area. Howard earned an undergraduate degree in International Relations from Tufts University, and an MBA in Finance and Organizational Strategy from the University of Rochester.
Michael Dubrow
Chief Communications Officer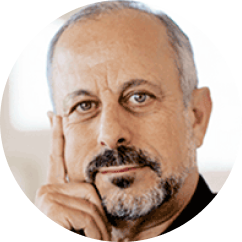 Michael has co-founded successful and enduring businesses in several industries. They include: Touch Commerce (world's first chat-based CRM platform), sold to Nuance for $215 million; Bargain Network / Bargain.com (a pioneer in the online real estate listing space), sold to Vertrue for $65 million; and Chambers Dunhill Rubin & Co. (an institutional investment firm where he structured over $10 billion in stable value investments for employee benefit plans and municipal bond issuers). For the past seven years, Michael has served as a Principal & Chief Business Development Officer for Estalea, Inc., a private equity firm that founded Savings.com, LeadPoint, Inc (the world's first and largest online mortgage lead exchange)., Impact Radius (a leading global digital marketing platform). He attended the University of California at Santa Barbara.
Henry Min
Chief Experience Officer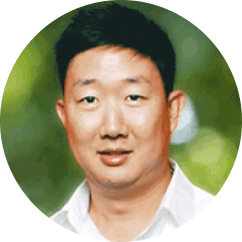 Henry brings to Avenu 20 years experience in creative direction and product management, with a focus on creating innovative digital user experiences. He is a Principal and Chief Experience Officer at Estalea, a California private equity firm that helped found LeadPoint, Impact Radius, Savings.com. Previously, he served as Founder and CEO at Nestivity, a social media marketing software company which was acquired and merged with Adly, a Los Angeles based company backed by Upfront Ventures, Greycroft Partners and Seimer Ventures. Henry was also a founder and Creative Director at Digitas and Razorfish. His work has received numerous industry awards , including: IAB's MIXX awards (American Express), OMMA (OPEN for Small Business), Cannes Lion (Financial Times), CLIO (Casio G-Shock), and the Webby's (Ford.com and HBO's "Band of Brothers" series). Henry is a graduate of Parsons School of Design.
Thomas Ciarrocchi
VP, Lending Production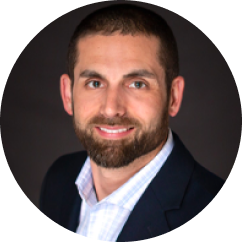 Tom comes to us with vast experience in the Mortgage Lending Space. He has been key in the development of some of the largest Mortgage Companies in the country. His specific skill set is geared toward managing high producing Sales Professionals, ensuring high levels of customer service, hitting specific growth targets and maximizing profitability.
Jas Dhillon
Chief Product Officer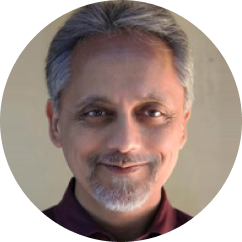 SaaS technology leader with extensive strategy, business development, product innovation, product development, talent acquisition, and operations expertise. Deep and wide C-Level network in Internet/Software industries and Venture Capital. Strong track record of establishing and managing long-term executive client relationships, creating award winning products, negotiating complex sales/partnership deals, and driving sustainable commercial expansion. Passionate about enabling customers to innovate and grow their businesses via disruptive business models, technologies and talent. Specific focus includes growing revenues and profitability, building/developing/ leading high-performance teams, and exponentially increasing enterprise value. Proven ability to translate opportunities into results via highly effective use of available resources.
Steve Horton
EVP, Strategic Alliances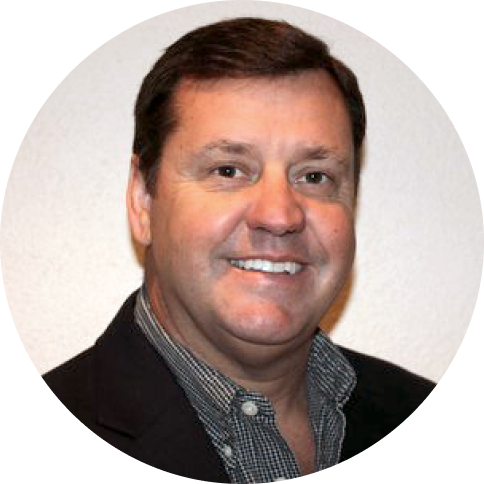 In his role as EVP – Strategic Alliances, Steve is charged with marshaling all available Avenu resources to ensure that our clients achieve rapid and sustainable success. Steve is a results driven executive with over 40 years of business experience with companies ranging from the Fortune 500 to boot strapped start-ups. Steve has proven experience taking early stage companies from concept to profitability and in helping established companies accelerate their growth, primarily in the financial services sector.  Prior to a decade of running a boutique consulting firm, Steve held key executive roles at LowerMyBills, LeadPoint, XSell and Insweb. Before this digital journey, Steve spent nearly 20 years in senior roles with companies such as CIGNA, Transamerica and KPMG. Steve has a strong background in strategy, sales, business development, operations management and finance. Steve earned his CPA certificate in 1983 after graduating from California Polytechnic State University, San Luis Obispo in 1981.